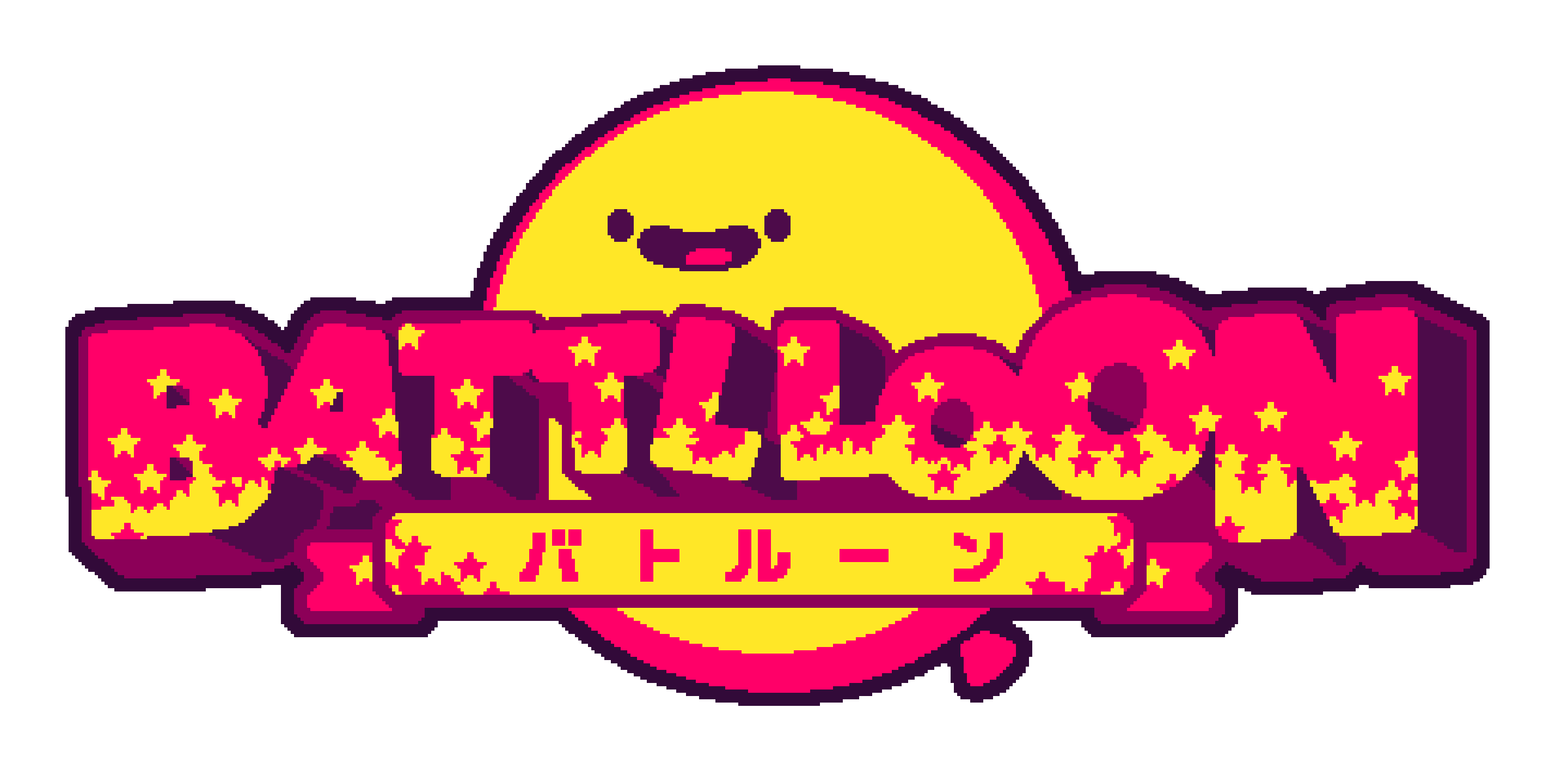 BATTLLOON - バトルーン
Feb.28 2019
English:
BATTLLOON is a maximum of 4 player Local Multiplayer game where you become a Balloon and fight other players.
The Rules are very Simple! You have to hit your Enemy (most likely your friend ) into the spike to Win!
You either beat your friend or live long enough until the time limit runs out to get a coin. The Player with the majority of coins Wins!

Just with a Stick and 1 Button even newcomers can enjoy this simplistic game thanks to our own point system. Even if you have been beaten with the "Ghost" system you can get your revenge. You can enjoy the deep battles with these systems.
・2-4 player Local Multiplayer.
・Simple but Deep and engaging battles.
・6 different types of fun playable characters.
・Retro-like pixel art and 8bit sounds.

This Game is still in Development. We are doing our best to Release it. Thanks for the Support!

日本語:
BATTLLOON(バトルーン)は、風船になってぽよぽよとぶつかり合って戦う、最大4人でのプレイが可能なゆるふわ対戦アクションです。
ルールはとっても簡単!
敵となるプレイヤー(おそらくあなたの友達でしょう)にぶつかって、トゲに当てれば勝ち!
プレイヤーをたおすか、最後までやられずに生き残ればコインをゲット!
たくさんコインを獲得できたプレイヤーが優勝です!

スティックと1つのボタンのみを使った、とてもシンプルな操作ながら、初心者でも勝利の可能性がある独自のポイントシステムや、一度やられてからもリベンジできる「ゴースト」システムなど様々な要素があり、奥深い対戦が楽しめます!
・2~4人のローカル対戦。
・シンプルな操作ながら奥深い対戦。
・6種類のそれぞれ楽しい特徴を持ったプレイアブルキャラクター。
・レトロチックなピクセルアートと8bitサウンド。

このゲームは開発途中の作品です。
正式リリースに向けてみんながんばってるよ。応援よろしく!

Credits
Developed by noname studio ( Twitter : @nonamestudio_jp )
Lead Game Designer : Nama-Takahashi ( @hyaku1128 )
Sound Director / Composer : Kazuki Watanabe
Lead Programmer : Katsuya Takanashi
Programmer : Gaku
Programmer : Asukara
Art Director : Kei Kono ( @HACHINOS_ )
Translator : Philip Clifton( @TaigoYamaoka )